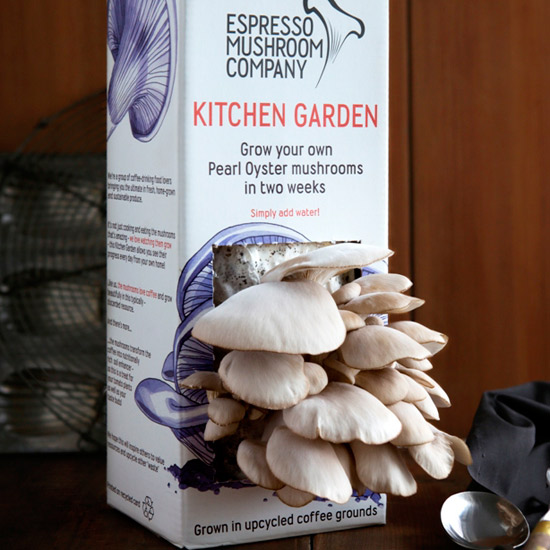 Ever wondered what happens to the coffee grounds after you've left Starbucks with your skinny cappuccino?
Don't worry, neither did we.
Until, that is, we came accross the Espresso Mushroom Company and their innovative idea to create pearl oyster mushroom kits that you grow in your kitchen at home.
Yes, you read that right! You can grow your very own mushrooms from a handy little kit containing coffee waste from one hundred espressos in just two weeks.
As ardent coffee and mushroom lovers, the Housetohome team was fascinated by this novel idea so we decided to try it out for ourselves.
After soaking the pack overnight, we continued to spray the box with water twice a day.
By day 6, tiny mushroom spores had appeared that went on to double in size on a daily basis.
By day nine, we had a full crop of beautiful pearl oyster mushrooms which we cooked up with garlic and shallots.
And no, they don't tast of coffee, but it is great fun to watch them literally grow in front of your eyes, and it's great for the environment, too. What's not to love?
Espresso Mushroom Company's Kitchen Garden costs £16.50
Looking for more home inspiration? Why not check out our dedicated room ideas page? And don't forget to follow us on Twitter and Facebook for the latest design and interiors news.