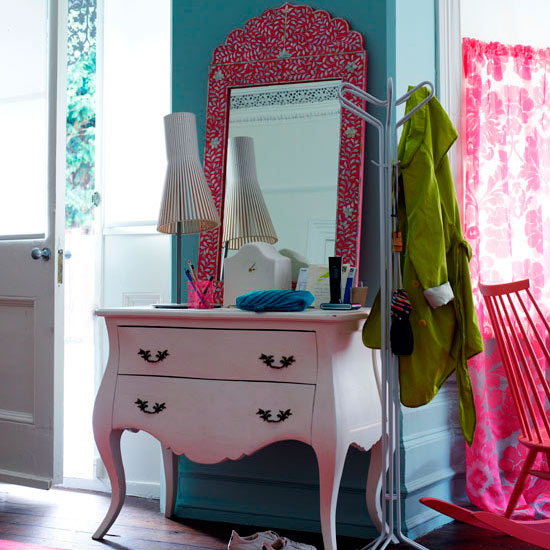 How to paint an old bedside table
Make use of a grotty old bedside table by giving it a fresh new look with a coat of off-white paint.
Add pattern to a chest of drawers with a patterned roller
Create a unique piece of furniture with delicate patterns - perfect for spring.
Add colour to your wardrobe, transform a door with neon brights or make a statement with this season's hottest paint shades.
Transform a console table with stripes
Go wild with rainbow colours and modern designs.
How to reinvent a bathroom washstand

Use a bold colour to brighten up a boring bathroom scheme.
Need some DIY help? Hire a tradesman today with our handy tool!