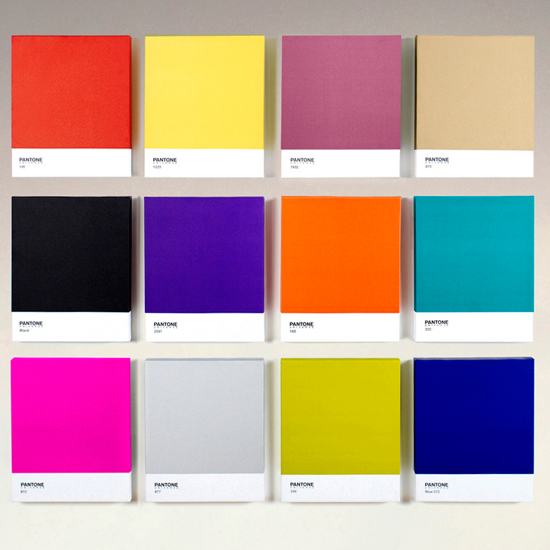 Pick a colour, any colour!
We love these cheerful new canvases from Pantone Universe. Available in a collection of 12 PANTONE® Colours, from hot pink to cool blue and mellow yellow, they are perfect for adding interest and colour to a simple scheme.
Can't decide which colour's your favourite? Why not group a selection together on a hallway or living room wall to create a quirky focal point.
Available to pre-order now. PANTONE® canvas, £24.95, Pantone Universe
Love this? Why not take a look at our guide to buying art. And don't forget to follow us on Twitter and Facebook for the latest home and decor news and expert tips.