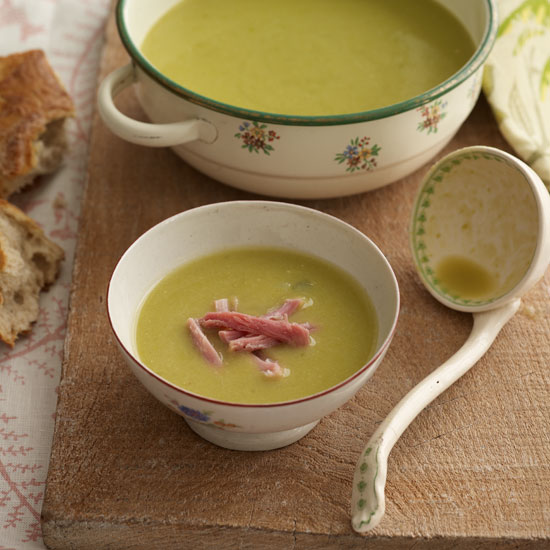 Serves 6

1.3kg gammon or ham hock
1 bay leaf
1 onion, chopped
2 celery sticks, chopped
350g split peas, rinsed well
Salt and freshly ground white pepper

Step 1) Put the gammon or ham hock in a pan with the bay leaf, onion, celery and split peas. Add 1.5 litres cold water.

Step 2) Cover and bring to a gentle boil, then reduce the heat and cook for around 1 hour and 15 minutes until the ham is tender.

Step 3) Lift the ham out of the pan and remove and discard the bay leaf. Set the meat aside. Purée the soup in a food processor or blender then return to the pan and reheat gently. Season to taste.

Step 4) Shred enough ham to serve 6 people, then ladle the soup among 6 bowls and top each with the ham. Wrap any leftover ham in clingwrap and use for sandwiches. It will keep for up to five days properly sealed, or wrap and freeze for up to a month.

Recipe by Emma Marsden

Find more of our favourite recipes on Country Homes & Interiors' new website. For the latest seasonal food ideas join us on Facebook and Twitter.