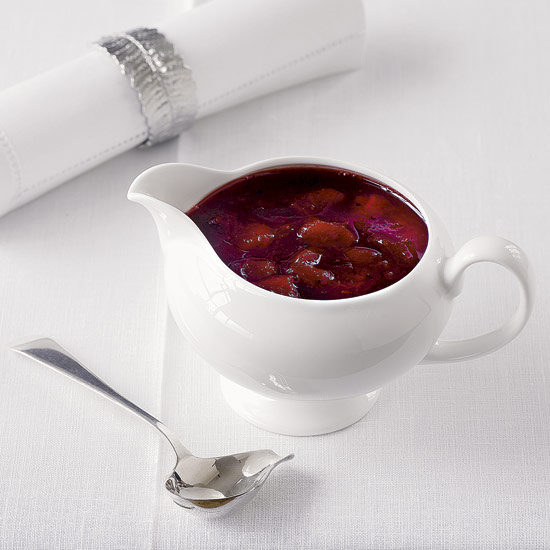 Makes 800ml
600g red-fleshed (or other) plums, halved and pitted
1 cinnamon stick, crushed
120ml robust red wine
150g granulated sugar
10 black peppercorns
10 green cardamom seeds
150g plum (or similar, seedless) jam
Step 1) Quarter the plum halves and add to 60ml water, along with half the cinnamon and all the wine in a medium saucepan. Cook over a medium heat, uncovered, for 6-8 minutes until softened.
Step 2) Stir in 50g of the sugar. Put the remaining sugar and cinnamon with all the pepper and cardamom in an electric spice grinder and blitz in brief bursts to a grainy powder, or grind with a pestle and mortar. Stir the mixture into the plums until dissolved and add the jam. Stir and cook over a low heat for 5 minutes. Serve warm, cool or chilled. It keeps in the fridge for up to a week.
For all the latest from the team, follow us on Facebook and Twitter