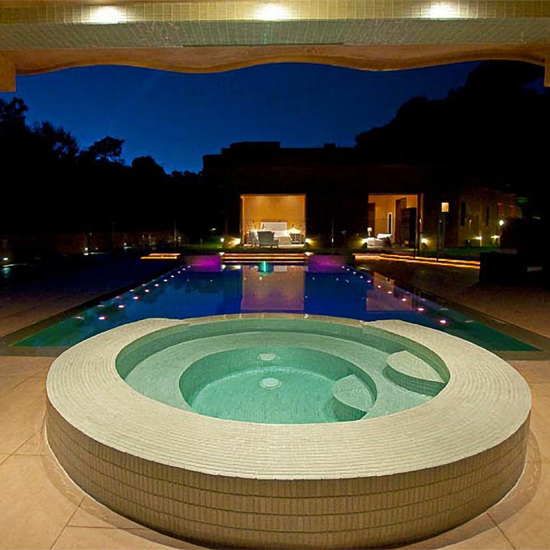 Fancy taking a peek inside Rihanna's luxury mansion? The 24-year old singer has just spent £7 million on her new home and, according to one of her recent tweets, it's so luxurious she can't believe her luck.
'I literally wake up every morning at 5:30ish and stare at my pool til the sun comes up! Just waiting! Is this my life,' she recently wrote on Twitter.
So what does this luxury home have to offer?
The 11,000 sq ft mansion, located in an exclusive neighbourhood in Pacific Palisades, California, features an outdoor BBQ and bar, a pool, sun deck, four car garage, hot tub and panoramic views of the city.
Not only is it the ideal place to throw a party, it also has plenty of room for guests to stay over - including seven bedrooms, nine bathrooms and 20 parking spaces.
With everything set up for this to be the ultimate LA party pad, it's a good job the mansion is situated on a huge 33,500 sq ft plot surrounded by trees.
Love this? Take a look at Stella McCartney's London home which recently went on the market. For more news and trends follow us on Twitter or find us on Facebook.