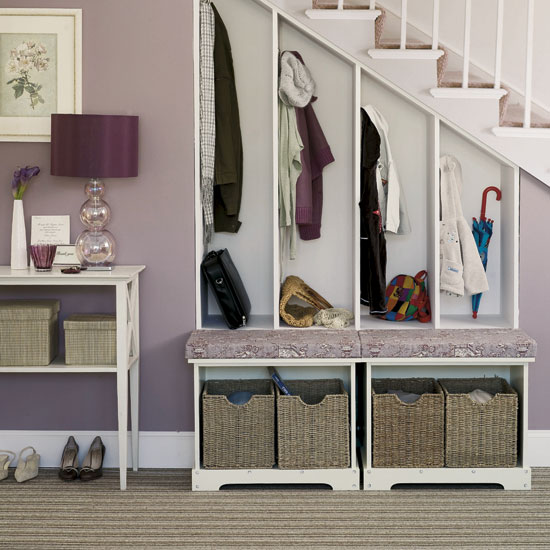 Hallways and staircases can take up a disproportionate amount of space, especially in older properties. Don't let precious square footage go to waste – instead reclaim every nook with some clever adaptations.
Clever solutions
• Understair cupboards can become a dumping ground for unwanted items, so clear out the clutter and transform the cubby under the stairs into an extra cloakroom.
• Taking down a wall that encloses a staircase can really open things up. If you're installing a new staircase, think about incorporating big, deep drawers with push-click catches, or even create drawers in the risers of the steps. What better place to store slippers and shoes?
• 'In stairwells, remove the balustrades and fill the gap with bookshelves. You can also use landings or even half landings (where stairs turn) to house a condensed work station or mini library,' says architect Mark Dyson.
• A compact office can be hidden in a cupboard, so it's instantly tidied away at the end of the day.
• A window ledge can be widened to create a cosy window seat.
• Spiral stairs can be a great space saver, as can alternate-tread ones that allow staircases to rise at a steeper angle.