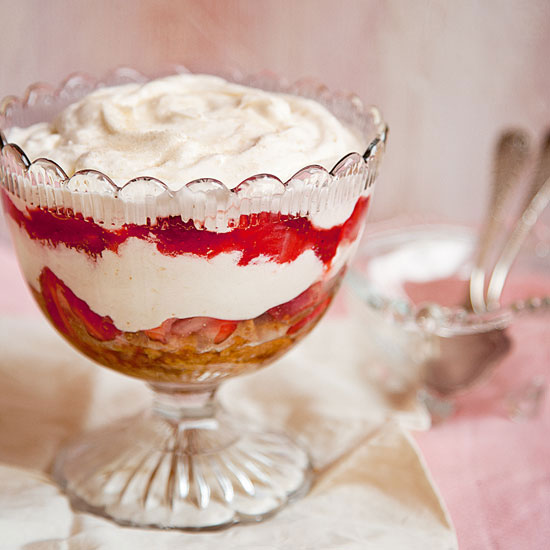 Serves 8

100g Ratafia or Amaretti biscuits
700g strawberries, hulled
4 tbsps Amaretto or Kirsch liqueur
500g mascarpone
75g caster sugar
3 tbsps vanilla sugar, plus extra to sprinkle (we like Steenbergs Organic vanilla sugar)
200ml natural yogurt
150ml double cream
Step 1) Lightly crush the biscuits and scatter in a large glass dish, or individual dishes. Mash the strawberries and spoon half over the biscuits so they can be seen through the side of the glass. Drizzle with the liqueur.
Step 2) Whisk the mascarpone with the sugars until smooth. Add the yogurt and cream and whisk again until the mixture is smooth and only just holding its shape.
Step 3) Spoon half the mascarpone mixture over the strawberries and layer with the remaining strawberries. Pile up with the remaining mixture. Cover and chill until ready to serve, sprinkled with extra vanilla sugar.
Recipe by Joanna Farrow
Find more of our favourite recipes on Country Homes and Interiors' new website. For the latest seasonal food ideas join us on Facebook and Twitter.