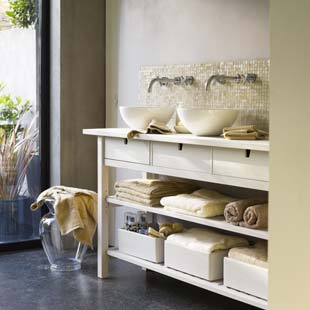 ROOM FOR IMPROVEMENT Why move when you can improve? There are lots of reasons to extend, whether you want to create more space, add value to your home or just love the area in which you live. 'The increasing cost and hassle of moving combined with uncertainty in the property market makes staying put an attractive prospect,' says Hugo Tugman, co-founder of Architect Your Home. 'Many properties have untapped potential, and renovations can make a home more enjoyable to live in as well as adding to its market value.'

BE AREA AWARE Before you plan that extravagant extension or costly conversion, it's crucial to talk to a local estate agent to find out what renovations are popular in your area. Every street has a ceiling value so don't over develop if you want to see a good return on your investment.

RESEARCH FIRST 'If your area is full of young professionals, family-friendly extensions are not the way to go,' says Michael O'Flynn of FindaProperty.com. 'Ask agents for examples of extended properties they've sold and how much they went for.' FindaProperty.com has access to the Land Registry's sold prices info, plus properties currently on the market. 'Plan wisely and you'll add more value than the amount spent,' adds Tugman.