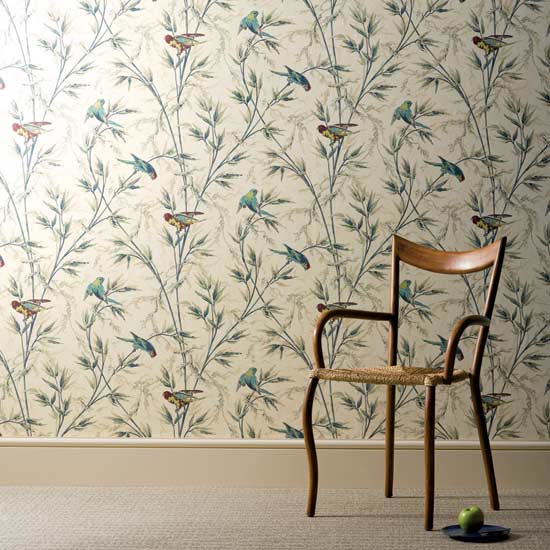 Archive designs
Wallpapers taken from the archives are historic but far from old-fashioned. Follow our tips to make a traditional archive-print wallpaper work beautifully in your home.
• You don't have to live in an old house for these wallpapers to work, but, for best effect, choose a design that suits the scale of your home. For example, the small florals typical of the 1930s can look lost in a high-ceilinged room, while heavily patterned Victorian prints can overwhelm a small or low-ceilinged space.
• To make a beautiful wallcovering the focus of the room, pick out key colours from the design and repeat them in plain fabrics and painted woodwork.
• To mix in other prints without outshining the wallpaper, stick to a limited colour palette. Alternatively, choose another print from the same collection – they're grouped to co-ordinate, so the hard work's been done for you.
• If you like an eclectic look, you can team an archive wallpaper with modern furniture, but echo the design – for example, a pattern with gentle curves will look better with furniture in curved shapes.
• If you want to find a paint that matches the tones used in an archive wallpaper, look at heritage and period paint collections.