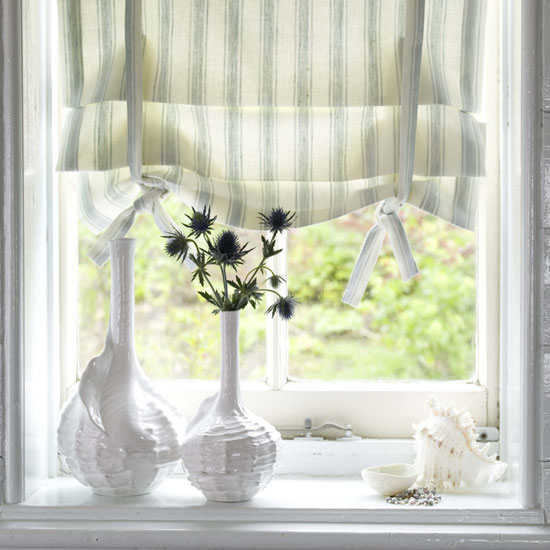 Start by washing your window with a sponge. Washing up liquid in warm soapy water will work well but remember - the fewer suds the better. Be careful when using strong window cleaning solutions that they do not damage surrounding paintwork.

Wipe off the excess water with a clean squeegee, starting at the top of the window and work your way down in a reverse-S pattern for maximum efficiency. Regularly wipe the squeegee blade clean with an old rag.

Remove any remaining water from the glass with a damp, wrung-dry chamois. Finally dry the windowsill beneath with a cloth.

Wash windows on a cloudy day. Direct sunlight dries them too quickly, leaving streaks on the glass.

Clean your windows twice a year - it will make a truly surprising difference to your whole room by making it lighter and brighter.

Can't stand to clean windows? Check out this snazzy glass from Pilkington. Clever chemicals embedded in the glass surface react with the sun's rays to disintegrate dirt. They also make water spread out over the pane, like an invisible squeegee. They cost around 20 per cent more but they're a great option for those who hate cleaning windows!