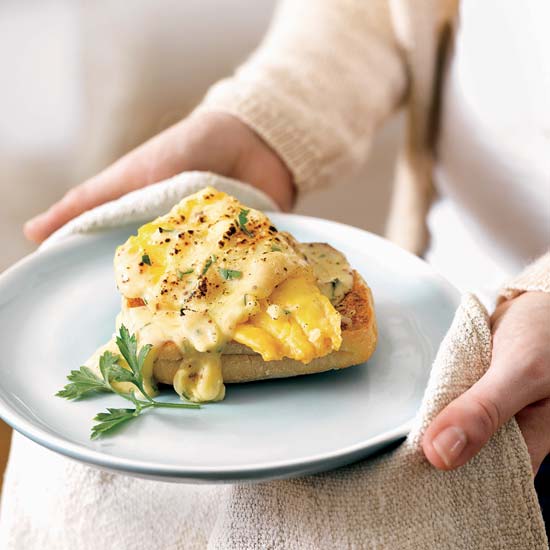 A late breakfast on Valentine's Day is a must. Some things are best made on the morning including egg-based dishes, such as rarebits and pancakes, while others can withstand a little advanced preparation. Mix flavours, offering fresh and fruity options alongside salty cured meat or fish and creamy savouries lifted with a spicy kick.

Smoked Cod Rarebit
This comforting dish combines smoked fish in a spicy cheese sauce. The recipe works equally well with haddock.


SERVES 4
600g smoked cod (preferably undyed), cut into 4 pieces
1 medium onion, sliced
440ml lager
250g cheddar, coarsely grated
30g plain white flour
2 tbsp dry hot English mustard powder
2 tbsp grainy mustard
1 egg, beaten
2 tbsp single cream
4 pieces hot toast, buttered
1tbsp chopped parsley


Put the cod in a medium saucepan with the onion and pour in the lager. Poach, uncovered, on a medium heat for 5 minutes. Drain the cod using a fish slice, reserving the liquid. Keep the fish hot. In a pan, toss together the cheddar, flour and mustards and add the still-hot poaching liquid. Stir over a medium heat until thickened, then stir in the egg and cream. Cook for a minute then remove from the heat. Place a piece of fish on each slice of toast, spoon over the rarebit mixture and place under a hot grill for 2 minutes until bubbling. Garnish with parsley and serve.