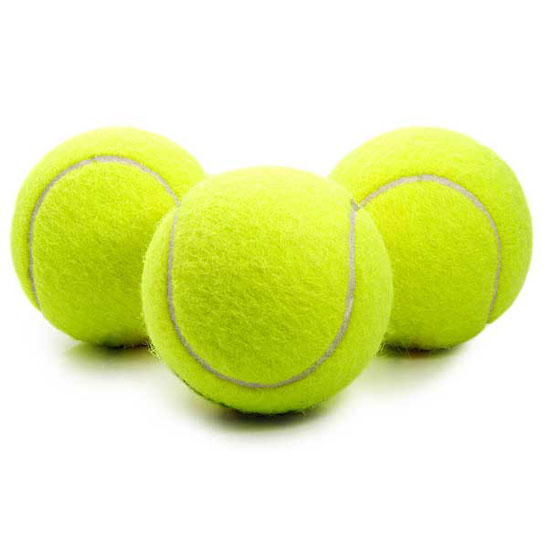 Looking forward to Wimbledon? Check out these weird and wonderful facts about the annual tennis championship and impress your pals!
1) Don't complain about rain
During World War II, a bomb ripped through centre court and 1,200 seats were lost. Fortunately, they weren't filled at the time. Play finally resumed in 1946 but it wasn't until 1949 that the area was back in top shape.
2) No time for matchmaking
The last married woman to win the women's singles championship was Chris Evert Lloyd in 1981. Married to the jobs perhaps?
3) A short introduction
In 1930, Brame Hillyard became the first man to play wearing shorts. That was on court 10 - and Bunny Austin was the first to do so on centre court three years later.
4) By the letter
Goran Ivanisevic is the only Wimbledon champion whose entire name alternates consonants and vowels. We're not sure who did the research into that, but we're glad it wasn't us!
5) British bad boys
Tim Henman was the first-ever person to be disqualified from the men's doubles in 1995, after hitting a ball in anger and striking a ball girl in the process. Andy Murray, in turn, became the first British player in 106 years to be fined after swearing at a match official - although that was in a different tournament.
6) Champion eats words
Despite predictions of half a million visitors this year, when Spencer Gore became the first Wimbledon champion in 1875, he said he doubted whether the game would catch on - perhaps unsurprisingly since it cost just one shilling to watch the final and Gore received 12 guineas for his triumph. (If you're wondering? The pot now stands at 12.6m)
7) Name that game
The name 'tennis' is thought to come from the French 'tenez!' ('take' or 'receive'), a server's warning shout.
8) New balls please
Ever wondered why tennis balls are yellow? They weren't always - white balls were replaced in 1986 because they are more visible to TV cameras. Incidentally, one ball is only in play for about twenty minutes of an average two-and-a-half-hour tennis match.
9) Not just a pretty face
Maria Sharapova, one of the top earners in female sports, broke the record for the loudest grunts on court - recorded at a deafening 101.2 decibels!
10) Time for a break
Venus Williams won her 2005 final against Lindsay Davenport in the longest ladies' singles final ever played at Wimbledon lasting 2 hours and 45 minutes. Time for a sit down? Chairs were only provided for players to rest when changing ends in 1975.
11) Young starters
British player, Laura Robson, is not only the junior champion but, at 15 years and 152 days old on Monday 22nd June, was the youngest woman to play in the senior competition since Martina Hingis in 1995.
12) Strawberries and cream
Last year, 23 tonnes of strawberries were served to visitors. When laid end-to-end, these berries would stretch almost 60km (37 miles), i.e. from Wimbledon to Reading. A slippery slope when you include the 7,000 litres of fresh cream racked up each fortnight.
13) String theory
At least 40 miles worth of string are fitted to 2,000 rackets over a fortnight at Wimbledon. That's just under six laps' worth of centre court - what? We were curious!
14) Hark the halk!
Hamish the hawk flies for one hour every morning of the championships before the gates open to ward off the local pigeons. He starts his duties at 9am on the dot.