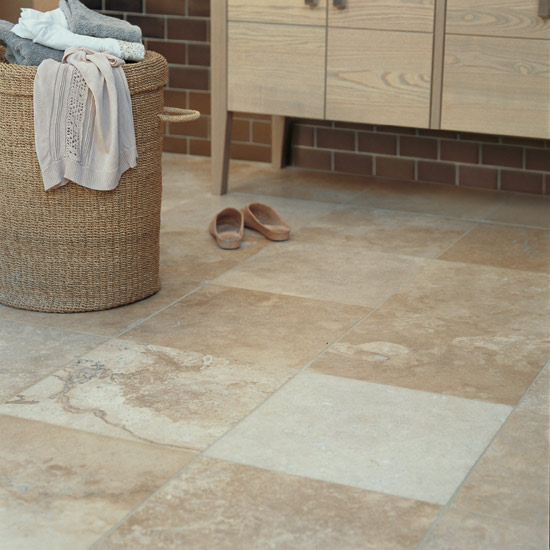 Bathrooms are steamy environments, making it essential to find suitable flooring.

Many of the usual options, such as solid wood, carpet and laminate, simply can't cope with the rigours of a damp atmosphere. Regular splashes can often raise and part the layers that make up laminate flooring and cause timber to swell and warp.

Carpet, although soft and warm underfoot, can start to rot and smell due to constant wetness and also proves hard to clean. Instead, opt for one of the many durable materials that are water-resistant and easy to maintain.