Elegant vintage-style bedroom
Picture 50 of 535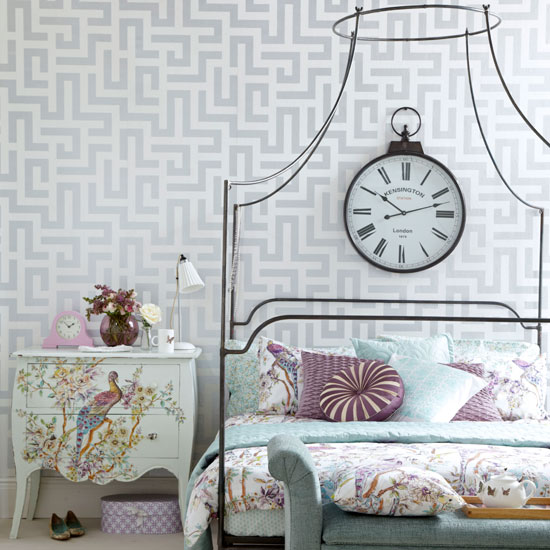 Elegant vintage-style bedroom
Modernising the French boudoir look is easier than you may think; just lighten the overall finish. A fine metal canopy bed frame looks delicate, while ornate designs (in pretty pastels) and heaps of cushions provide that luxurious bedroom feel.
Bed
Anthropologie
Clock
Graham & Green
Chest of drawers
House of Fraser
Find more bedroom decorating solutions and furniture ideas in our bedroom channel.
Follow us on Facebook and Twitter for the latest homes and interiors trends, news and competitions.

Chosen by Ideal Home
Photograph by David Brittain