Simple guest bedroom
Picture 71 of 432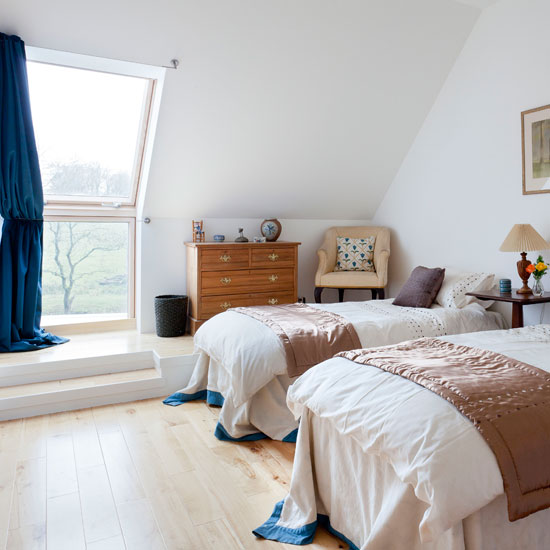 Simple guest bedroom
Steps up to the unusual double window make the most of the amazing views in this guest bedroom.
Bed Linen
Argos
Flooring
The Solid Wood Flooring Company
Cushion
House of Fraser
Looking for more bedroom decorating ideas? Try our bedroom channel.
Follow us on Facebook and Twitter for the latest homes and interiors trends, news and competitions.
Chosen by Ideal Home
This image contains:

Wood Flooring
White Paint
White Window