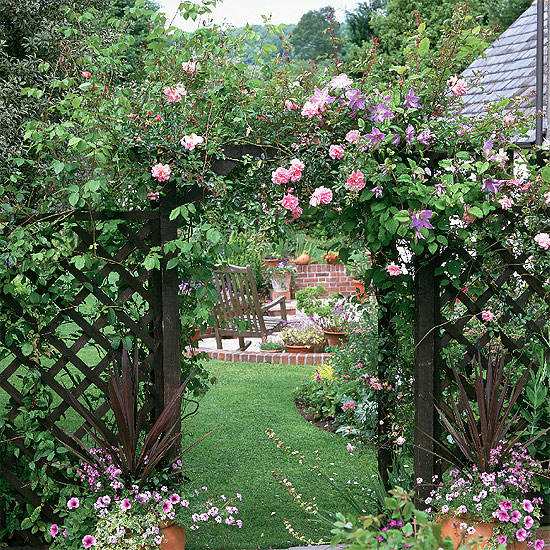 When we choose plants at the garden centre, it's usually because we attracted to their eye-catching foliage or boldly-coloured flowers, However, the showiest of plants are often disappointingly scent-free, which means you end up with a garden that may looks bright and gorgeous, but doesn't satisfy your sense of smell.
Buying fragrant plants for borders and containers will create a satisfyingly sensuous plot. And it won't just be popular with you - bees and butterflies will love scented plants, too.
If space is limited, or if you simply want to create a scented container for a kitchen garden, fragrant herbs, such as lemon balm, golden oregano and tricolor sage work wonderfully on a smaller scale and are great for aromatic salads, too.
All fragrant plants need protection from the wind for you to enjoy their scent to the full, so choose the most sheltered parts of the garden for creating your perfumed flowerbeds, corridors and sitting areas. The ideal sites are against walls, around a sheltered patio or in window boxes. Alternatively, create natural screens - trees, hedges and evergreen shrubs all make good scent-savers. Read on to discover the best buys for every part of your garden.