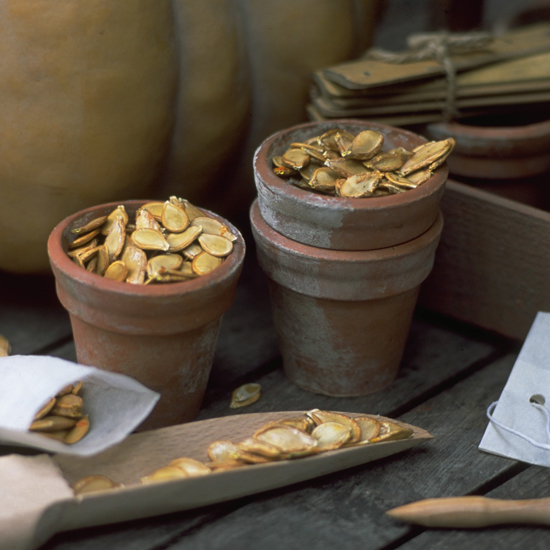 Ever since the first gardener made the connection between his lunch and those hard brown lumps buried in the ground, seed harvesting has been at the heart of farming, gardening and growing your own. Not only are they a source of free food, but collecting and sharing seeds with your neighbours protects plant diversity and produces varieties suited to your exact location.

With more people growing their own fruit and vegetables, the seed sharing community has regained its pre-war popularity with local events hosted all over the country. Seedy Sunday runs a regular swap shop in Brighton and offers lots of practical advice on organising your own or you can talk to other home-grown enthusiasts at Allotments UK.

We've got hundreds of ideas for the garden, from our essential guide to growing your own to our easy-to-use annual garden calendar. Read more gardening tips…

Getting started

Harvesting your own seeds is a satisfying task that is best done in the middle of a sunny day when the moisture levels are at their lowest.
You will need:
A paper bag or large envelopes
Sharp scissor
A pencil
Labels
Collecting seeds
1. Write the plant's name and the harvest date on the label first to avoid confusion later.
2. Only harvest ripe seeds from healthy looking plants. The seeds should look hard and brown or have split and opened up. Seeds from fruit are usually ripe at the same time as the fruits.
3. Snip the seed head off and place the whole thing in the envelope with the label.
4. When ready, tip the contents onto a large tray, let them dry completely and then gently remove any chaff.
5. Tip the seeds and label into another envelope and attach another label.
6. Store in a seed container or biscuit tin and swap with your friends and neighbours!
For more gardening ideas and expert advice check out our garden ideas.