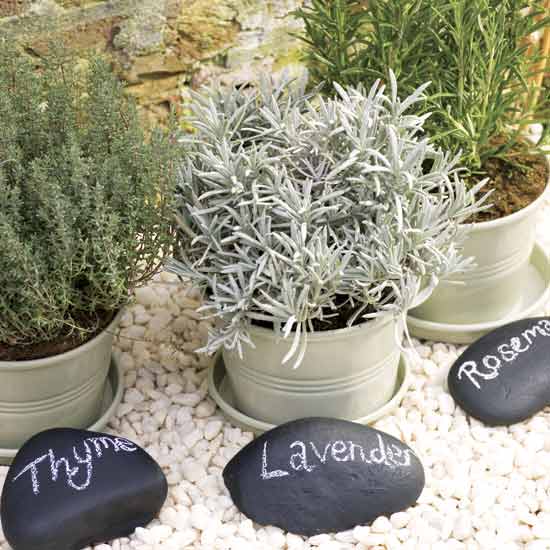 Label your potted herbs – or any other plants in your garden – with these home-made mini-blackboard pebbles.
Time
5 min plus drying time
You will need:
• Large pebbles
• Blackboard paint
• Chalk
• Potted herbs
• Gravel or white small pebbles
How to do it
If you don't have any in your garden, buy some large pebbles and paint them with several coats of blackboard paint, waiting two hours between each application. When dry – this can be up to 24 hours – use chalk to write plant names on the pebbles.