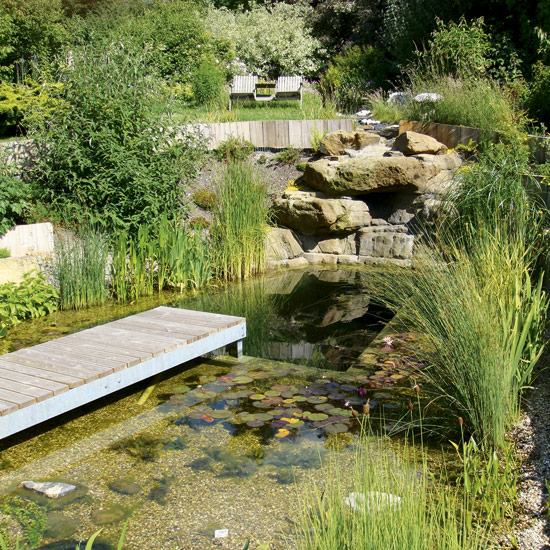 We have a boggy area at the bottom of our garden that my wife and I are thinking of turning into
a natural swimming pool. Can you tell me more about them, and who can help us build one?

Natural swimming pools are an attractive alternative to a conventional pool. Instead of chlorine, you use plants - which are kept away from the swimming zone - to keep the water clean. Nature acts as the filtration system and water is constantly circulated. Another advantage is that you can design it to suit your garden style - the pool can be made to look like a traditional swimming pool or you can go for a natural-pond effect. As with a chlorinated pool, only occasional maintenance will be required and you will need a site that is open. A boggy area could pose problems both for the digging work and for
the pond lining. For general advice, contact a specialist swimming pond contractor such as Anglo Swimming Ponds.