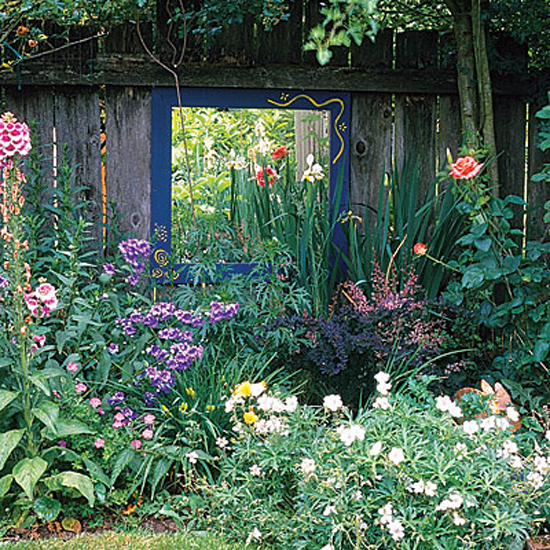 Get lost in your own private paradise - even if it's in the middle of the city - with a garden that's a haze of lush green with hidden delights around every corner.
Get the look with 5 key elements:
Twisting paths Create sections in your garden with a winding path made from stepping stones, railway sleepers or bark chips. 
Hidden focal points The nooks of the pathway are the places to put statues, water features or dramatically coloured flowers.
Private place Go for a table and chairs nestled into a shady corner, create a decked area surrounded by plants, or string a hammock up as the ultimate summer snoozing spot.
Oversized plants Use large plants with frond-like leaves that will overhang pathways and obscure the view. It'll keep visitors guessing what's around the next turn.
Decorative pieces We decorate our houses, so why not our gardens? Add a bit of eye-catching interest with glass baubles hung from trees, mini-lanterns strung along branches or a mirror to reflect the garden around it.