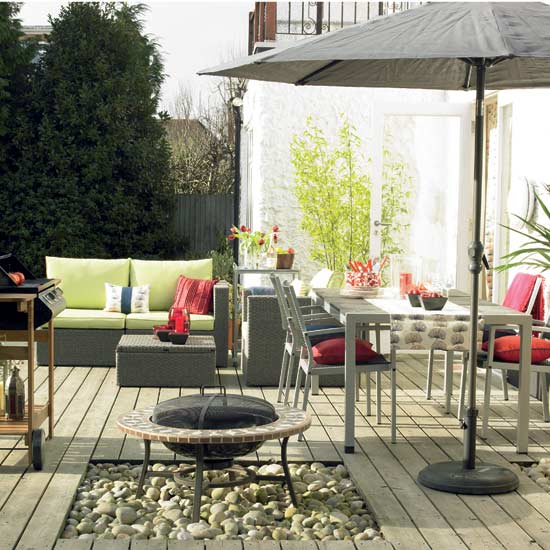 * Look for a suitable place to put your fire pit where guests can sit around it but not too close.
* When placing a fire pit on decking, it's worth putting it on bricks to avoid ashes burning the wood.
* Make sure you place your fire pit away from anything that could catch alight like dead leaves or dry grass.