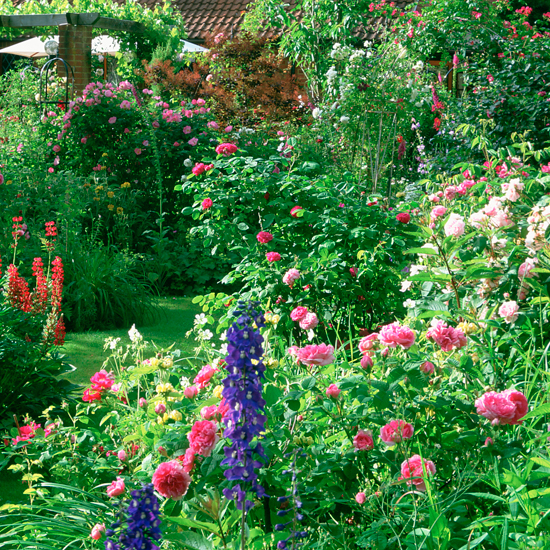 One way to make a garden look full is to cover every scrap of bare soil. Ground-cover plants that stay quite low growing and spread across bare ground will do this.
Good choices include ivies, periwinkle and bergonias. Epimediums are great for shady places, and stachys (lamb's ears) are ideal for sun.
Split the plants every year in spring to increase your stock, and plant new ones to cover the area even faster.