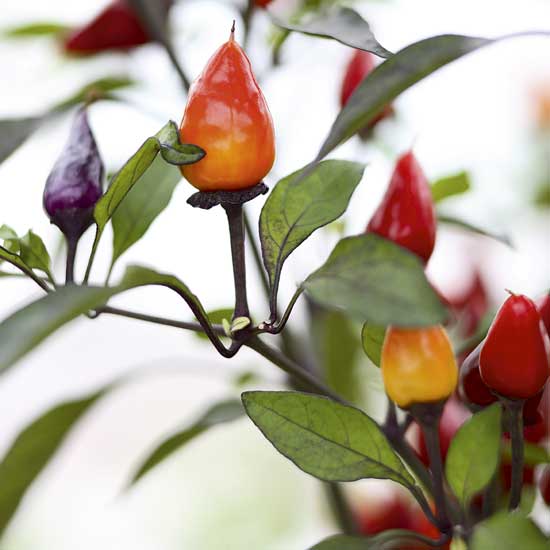 Cookoo Box Chillies - Plants and seeds, including Jekka McVicar's favourite, C. 'Chenzo'.
Gardening Direct - Includes a selection of sweet peppers and hot chillies
Nicky's Seeds - Sells 170 different varieties of chilli seeds.
Plants of Distinction - Large range of plants, including a good selection of chillies.
Simpson's Seeds & Plants - Sells a variety of chillies and offers advice on the website.
South Devon Chilli Farm - Specialist nursery growing over 10,000 chilli plants a year.
See more gardening ideas, including how to create a traditional vegetable garden.