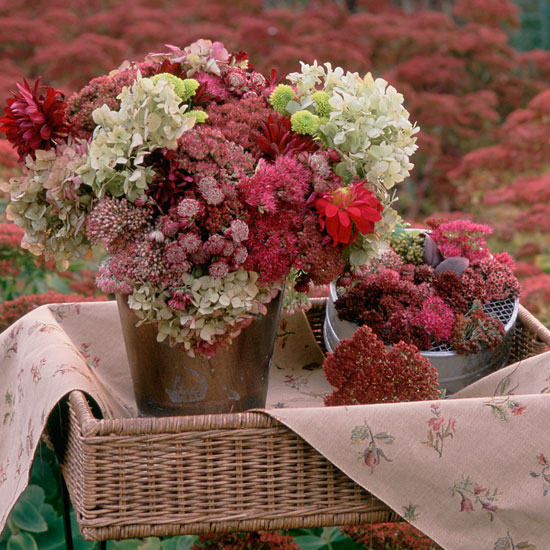 With their large corymbs of tiny star-shaped flowers and succulent, coloured leaves, sedums bring both dramatic shape and rich colour to the garden throughout late summer and autumn.
Also known as stonecrop, sedum flowers come in pink, purple, red, yellow and white, and as the season progresses the pink and red ones deepen to bright crimson, firey bronze and copper red.
The tall late-flowering species entice late-season butterflies into the garden, while in winter sedum skeletons add striking shapes to the landscape.
Discover our guide to growing sedums.