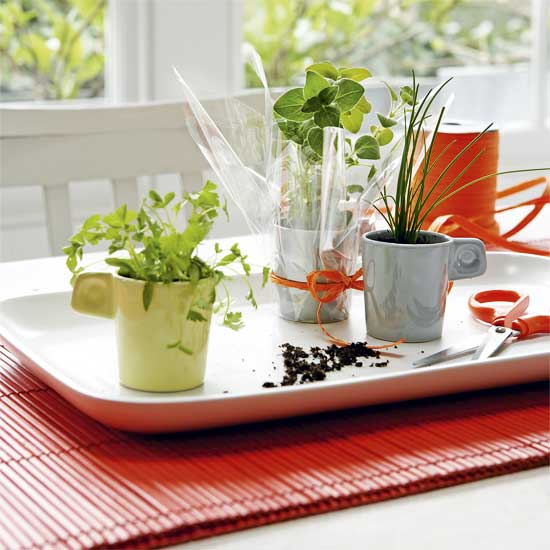 THE PROJECT Miniature grow-your-own herb pots in espresso cups.
HOW Sprinkle the base of each cup with a layer of small stones or gravel for drainage. If you're using seeds, fill the cups with soil and plant a few seeds in each. Alternatively, buy ready-grown herbs from Homebase and transplant them. Once the little plants flourish, move to mugs for extra growing space. Group together on a windowsill for a dinky kitchen garden, and a great way to give surplus china a new lease of life.
WHY NOT Give your tiny gardens as a gift? And if you're not a devoted chef, you could plant small
bulbs, such as narcissus, or even a single bright pansy plant, primrose or dwarf Alpine succulent. Tie with coordinating raffia or ribbon for the finishing touch.
CRAFT NEWS If you've caught the bug, find craft events, courses and fairs in your area by visiting the Craft Council's website, craftscouncil.org.uk/whats-on.