Cottage-style garden seating
Picture 24 of 363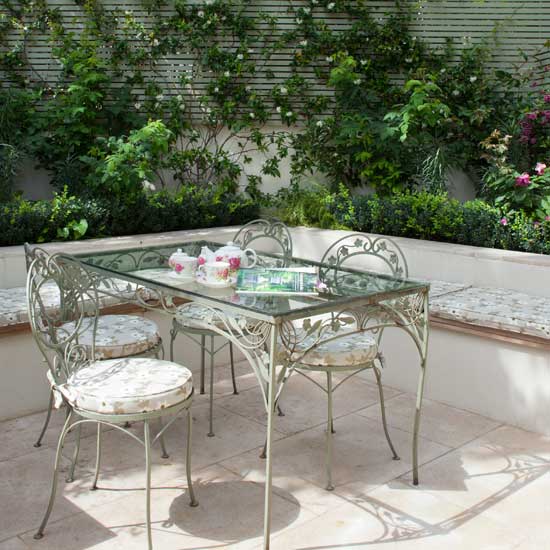 Cottage-style garden seating
Whether your garden is compact or more sizeable, a paved dining area with a built-in bench seat makes an wonderful (and low maintenance) entertaining area in the summer months. A sprawling trellis provides a little privacy, and also adds that cottage garden feel.
Garden dining set
Nina Campbell
Be inspired by more beautiful gardens - just visit the photo galleries in our garden channel.
Follow us on Facebook and Twitter for the latest homes and interiors trends, news and competitions.

Chosen by Homes & Gardens
Photograph by Mark Bolton
This image contains:

Grey Floral Soft furnishings
Green Chair
Glass Table

Tags:

garden dining set
nina campbell