Blue and white modern hallway
Picture 61 of 231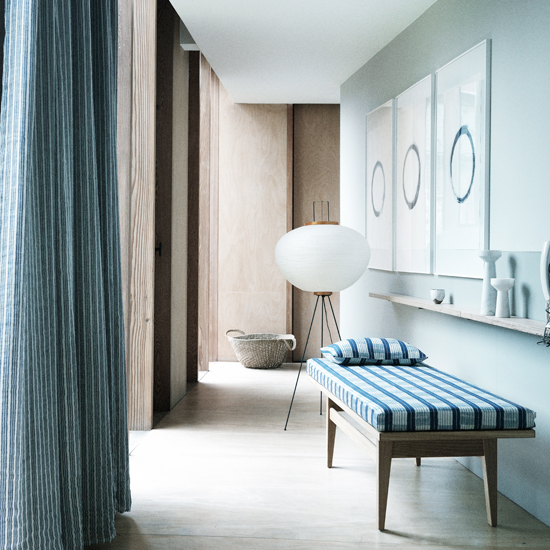 Blue and white modern hallway
With its purity of line and simple layout, this hallway sets a tone of understated elegance.
Bench
Benchmark
Floor lamp
Twentytwentyone
Curtain
Altfield
Planning on giving your hallway a makeover? Check out our hallway channel for inspiration.
Follow us on Facebook and Twitter for the latest homes and interiors trends, news and competitions.

Chosen by Homes & Gardens
Photograph by Damian Russell