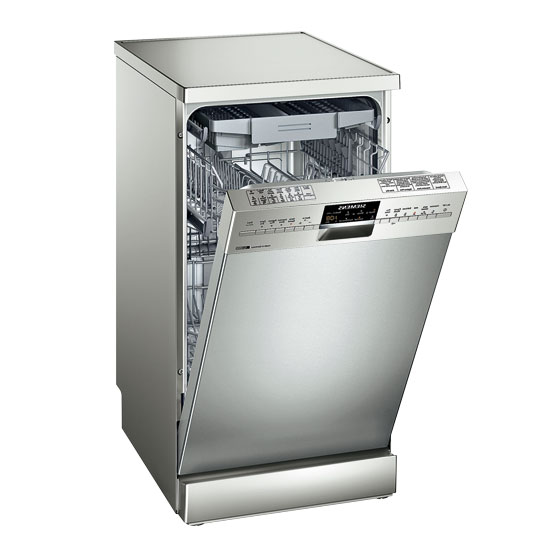 Life's too short for washing up. Surely you'd rather be curled up on the sofa with a box set than arguing over who dons the rubber gloves and who dries, if you're offered help, that is. Figures from Bosch suggest that a dishwasher could save you up to 15 days every year - wouldn't that time be better spent elsewhere? A tropical beach, perhaps? Washing by hand is wasteful, too - you can get through 40 to 80 litres of water, which costs money to heat. By comparison, a dishwasher will use as little as 6 litres to wash 13 place settings, saving you bucket loads of H2O and cash. Convinced? Here are some tips on choosing the right model.
Determine the size and style of dishwasher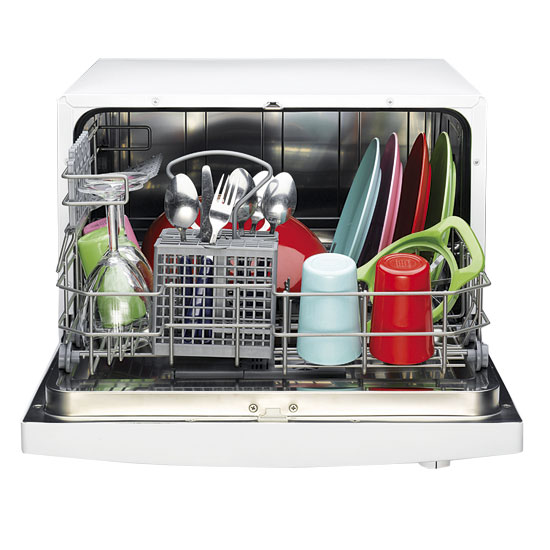 ******
* A dishwasher needn't take up acres of space. Compact designs no bigger than a microwave will sit on your worktop, and built-in 60cm-wide versions slot in at eye level. These smaller models usually have around six place settings, or eight at best, one place setting being equivalent to a soup bowl, dinner plate, dessert bowl, cup & saucer, drinking glass and a knife, fork, soup spoon, dessert spoon and teaspoon.
* Usually the most inexpensive option, freestanding dishwashers can be placed anywhere in the kitchen. You can choose models in stainless steel or white to match your existing appliances. Slimline 45cm dishwashers with eight to 10 place settings are ideal for smaller families, but for the best features, you can't beat a full-size 60cm version, which can hold anything up to 17 place settings (though 12-13 is average).
* Integrated models are discreet and at least as spacious as their freestanding counterparts - you'll fit 17 place settings inside KitchenAid's model, right. There are two types of integrated dishwasher: semi-integrated models have a visible control panel, with the furniture door mounted below it, while fully integrated models are concealed behind a full-size furniture door and the control panel is positioned on the top of the door, so it is visible only when opened.
What programmes does it have?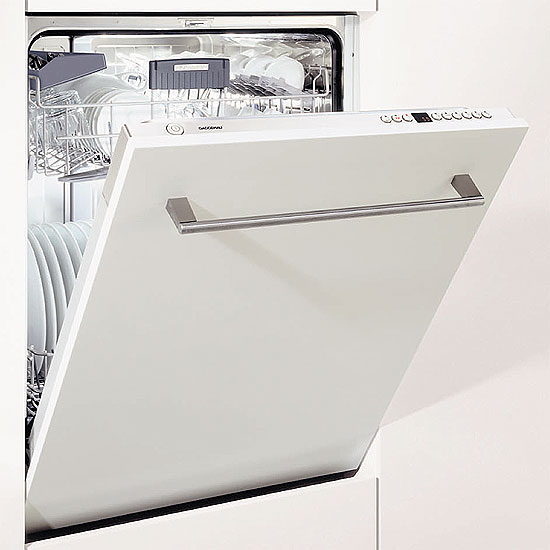 * A quick wash is perfect for dinner parties, for example, when your starter plates are also needed for serving desserts. Most last 30 minutes, but Fagor's machine gets things clean in 15.
* Intensive settings blast burnt-on food like beans and Bolognese, and tackle stubborn starch deposits on pans.
* A delicates mode cares for glass and fine china by lowering the water pressure, and sometimes using steam to lift dirt.
* Most impressive, though, is the sensor wash, which works out how mucky your plates are automatically, then adjusts the time and amount of water used accordingly, saving you money by never running a cycle that's longer or hotter than needed.
* You might think a half-load programme will be handy. However, they save less than 25% of the energy and water used to run a full load. To economise, wait until the dishwasher is full before running a cycle.
* With a delay start, you'll be able to come home from work to clean crockery, or take advantage of cheaper electricity to wash your dishes at night by setting your dishwasher to start up to 24 hours in advance.
* Installing your washer in an open-plan space or planning to use it at night? Choose a model that runs close to 40dB - the volume of a library. Some models have extra quiet programmes that keep the noise down. 
Is it efficient with water, energy and space?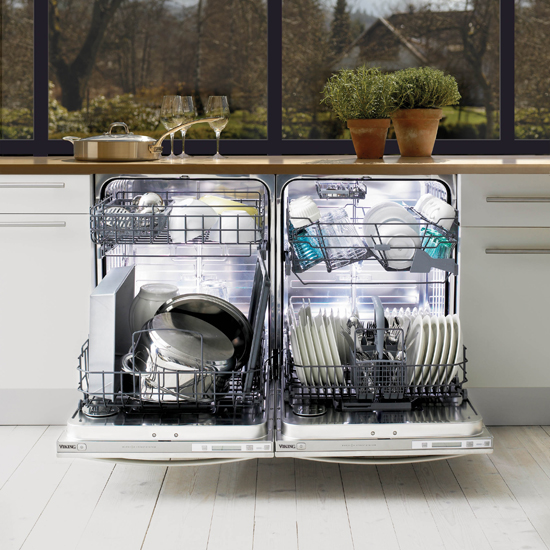 * Washing up by hand can be an inefficient process, especially when you consider a dishwasher can deal with a single dinner party-sized load using as little as 6 litres of water, whereas it can take 20 litres of water to fill a single sink. Compare the water consumption before you buy - it's usually given as the number of litres used for a fully loaded machine on a normal 50°C programme.
* Dishwashers also clean to a higher standard, as the water reaches hotter temperatures than hands can tolerate. To reach these temperatures, a dishwasher uses approx 1.5kW of energy per cycle, yet a hot water system uses 2.5kW to heat the water to fill a sink.

* Also check the energy ratings of the appliance before you buy. The letters refer to energy efficiency, washing performance and drying performance, with A+AA-rated models the best. For energy costs, allow 11p per cycle, before detergents.

* Arranging a dishwasher can feel like a Krypton Factor-style challenge, but the best now come with more flexible baskets. These can be raised or lowered to make room above or below, with racks that fold down to make way for cumbersome pots and pans. Also look out for dedicated cutlery trays that free up more space in the bottom basket.
Take a look at our pick of the best dishwashers and, for more ideas for great appliances and gadgets, visit Ideal Home's blog, Girl About Tech.