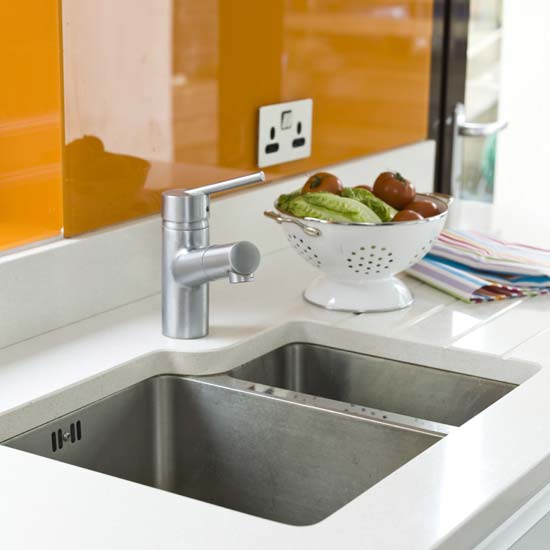 Granite
Made from 80-85 per cent natural granite, which is ground up and mixed with resin to form an extremely tough material, 'granite can be moulded into any shape or size, creating designs that wouldn't be feasible with stainless steel,' says Neil Clark of sink specialist Carron Phoenix. Available in a host of shades, there's a hue for every kitchen.
Copper
Copper sinks have a warm, individual look, but do require some maintenance as they scratch easily and can get dark spots. Depending on your taste, they can be left to develop a rich, aged patina or can be repolished with abrasive cleaners. To avoid discolouration, they should be wiped dry after use.
Stone
Marble and other natural stone sinks can look amazing, but are best kept as prep sinks rather than for dishwashing, as they damage easily. Take care with cleaning products, and avoid bleach at all costs.
Wood
Quiet, resilient and softer than ceramics, wood warms up cool modern kitchens. Usually laminated teak composite, the wood is sealed using epoxy resin, which renders it tough and easy to clean.