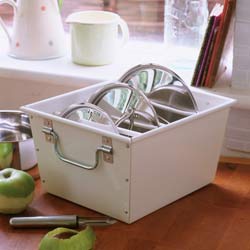 * Consider the suitability of the saucepans for your hob. Induction hobs, for example, require saucepans with magnetisable metal such as cast iron, and not copper or aluminium.
* Check the saucepans are dishwasher proof.
* Make sure you have plenty of storage space for your new pans and their lids.