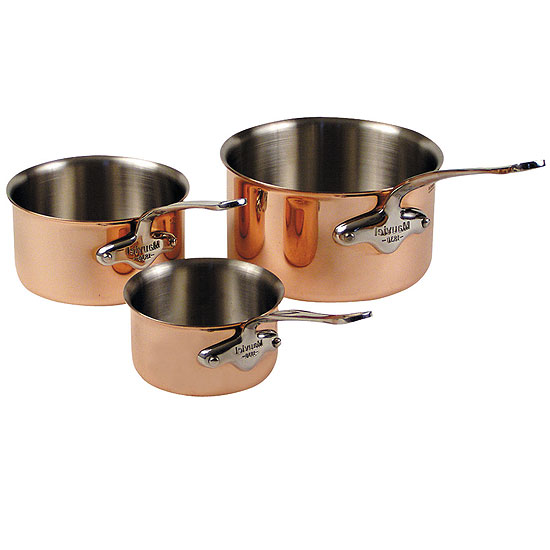 * Stainless steel saucepans are durable, scratch resistant, reasonably priced and easy to maintain, however they aren't good heat conductors.
* Aluminium saucepans are reasonably priced and are good heat conductors however they react with some foods and can scrtach and dent easily.
* Cast iron pans are durable and have good heat retention but can be heavy and are prone to rusting.
* Copper saucepans are excellent heat conductors and have a lovely appearence, but they can react with some foods and require maintaining to keep their shiny appearence.