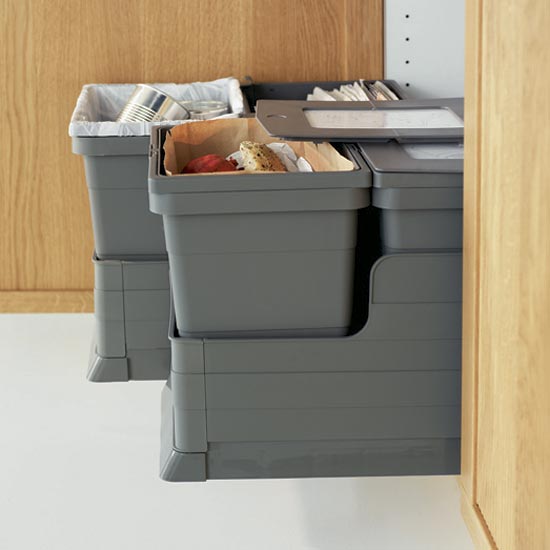 Kitchen bins have been fixed in the spotlight in recent years, with the rise of compulsory recycling and the continuing need to keep the kitchen clean, tidy and fresh, with all the extra (rinsed and separated) waste hanging about.
The ideal solution is to have separate receptacles for recyclables, non-recyclables and food waste, but demands on space make having three standard bins impractical for most people.
Luckily, there are purpose-made recycling bins which are far more efficient and space-friendly. Use our essential guide to find the right solution for you.