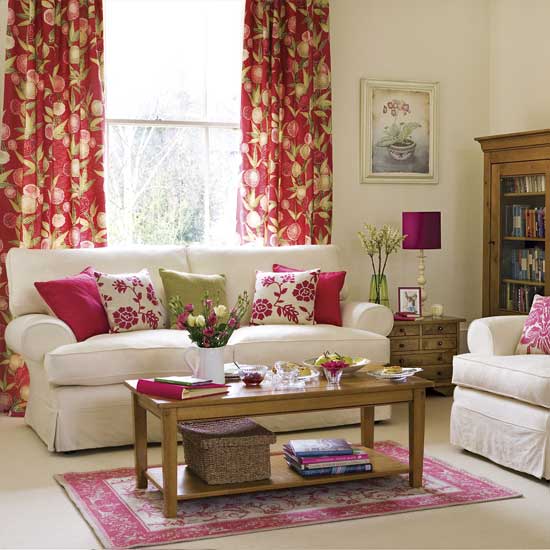 Big and bold, statement prints in vivid tones give a contemporary twist to classic English floral patterns.
Five steps to get the look:
1) Begin with light and bright walls, a cool neutral carpet and a comfortable modern sofa.
2) Choose a fabric with an oversixed floral pattern in bright shades of fuschia pink and fresh apple green to give a modern twist to a country-style living room.
3) Team eye-catching patterned cushions with inexpensive plain ones.
4) Save space with slim wooden storage units that are just deep enough to store books and hideaway clutter.
5) Finish with hot pink and green accessories and gleaming glassware.
Where to buy:
Curtains in Aneko 7178, £30 per m, from Harlequin
Pink cushions, £15 each, John Lewis
Rug, £150, Laura Ashley
For more great decorating advice and the latest style ideas, see our room inspiration gallery.