Relaxed modern living room
Picture 239 of 1618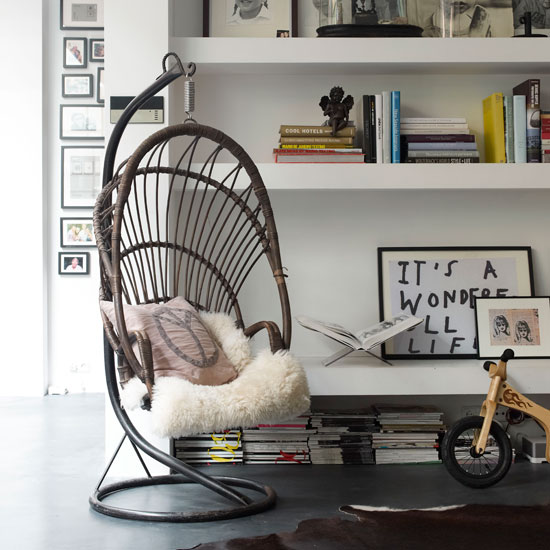 Relaxed modern living room
Away from the sofa and TV, a hanging basket chair makes a cosy reading retreat. Even better, it's set up within reaching distance of white floating shelves, offering easy access to favoured books and magazines.
Chair
Oak Furniture House
Rug
Ikea
Concrete Floor
Puur
Find more relaxed living spaces, and the best furniture and accessories to fill them, in our living room channel.
Follow us on Facebook and Twitter for the latest homes and interiors trends, news and competitions.

Chosen by Livingetc
Photograph by Paul Massey
This image contains:

Brown Chair
White Leather Rug
White Shelving

Tags:

wicker basket chair
oak furniture house
sheepskin rug
ikea
concrete flooring
puur