10 new looks for country bathrooms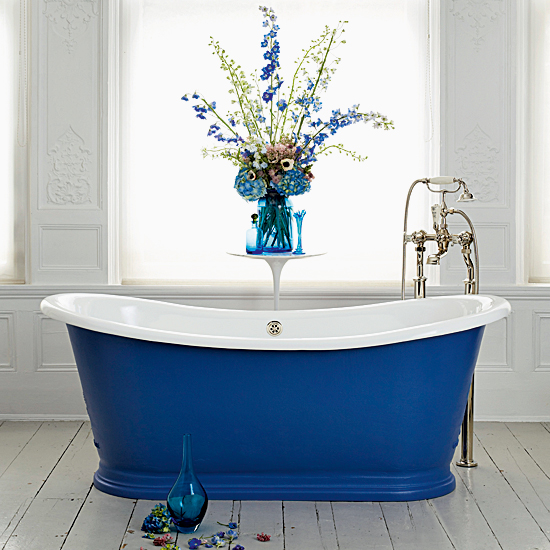 A bright and beautiful bath
As the ultimate signature of style, it's hard to beat a beautiful freestanding bath. Be brave with colour. A boldly painted exterior on an eye-catching shape - such as a bateau style, Victorian roll-top bath or slipper design - is especially striking.
Find this Bateau bath at Catchpole & Rye.
Don't redecorate your bathroom without our expert advice. See our pick of the best modern bathrooms.
Follow us on Twitter and Facebook to get the latest homes and interiors news, expert tips and competitions.

Chosen by Housetohome
This image contains:

White Wood Flooring
Blue Bath
Blue Freestanding bath

Tags:

white floorboards
bright blue bath
country bathroom design
country bathroom
country homes & interiors
blue and white bathroom
blue roll-top bath
blue freestanding bath