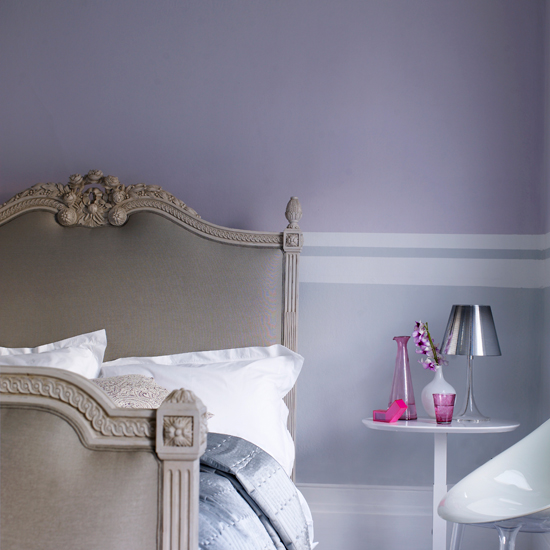 Add panels and zones
Add an extra layer of interest to a room that lacks architectural features. Paint is an invaluable tool if you have a room lacking in interest and a budget short on pennies. Use it to create panels and zones that break up large areas and allow you to use more than one colour in a space. These subtle stripes mimic a dado, or you could use a group of vertical stripes to emphasise the height of a room.
Divide upper and lower walls using Love Letter (top) and Rush Hour (bottom), both £19.98 for 2.5l, Livingetc Paint.
Chosen by Housetohome
This image contains:

White Plastic Chair
Blue Paint
Purple Paint
Neutral Fabric Headboard

Tags:

living etc paint
livingetc
lavender bedroom
painted stripes