Bedroom Colour Schemes - 10 Best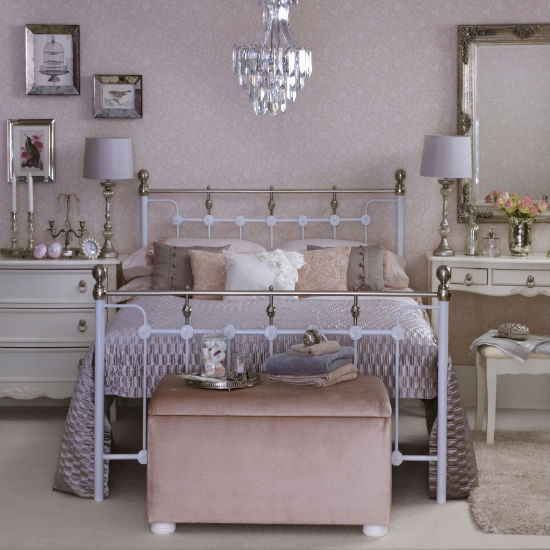 Vintage-style pink bedroom
Indulge your girly side with a glamorous vintage-look bedroom in shades of blush pink, oyster and silver.
Use a palette of pale pink to create a soft and dreamy backdrop for your bedroom. Paper walls in a barely-there print with carpet in a toning shade.
The beauty of this bedroom is all in the detail. From the antique-look brass bed and vintage-style furniture to the glamorous glass chandelier.
Dress the bed in blush-pink bed linen to carry on the colour theme, layered with lacy cushions and a silk eiderdown. Go all-out on finishing touches, from gilt-framed mirrors and pictures, silver lamps and candlesticks, to glass jars filled with pretty soaps and toiletries.
English Classics wallpaper, Wallpaperdirect
Hanna double bed, Tesco Direct
Dressing table and chest of drawers, Littlewoods
Chosen by Ideal Home
Photograph by Dominic Blackmore
This image contains:
Tags:

metal bedstead
crystal chandelier
vintage bedroom
vintage mirror