Easy living room updates in a weekend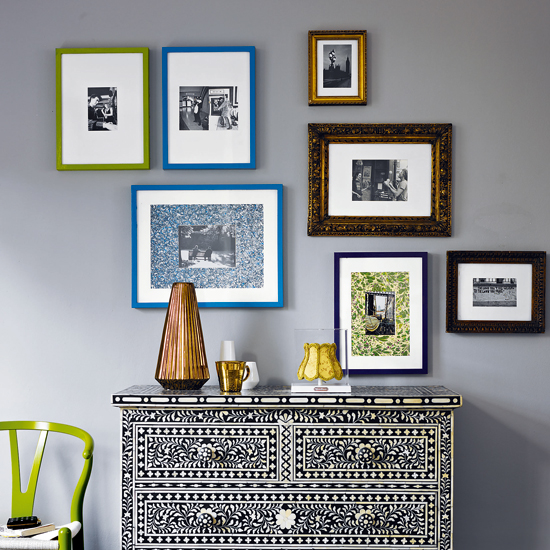 Easy weekend decorating ideas
If you love decorating your home as much as us, we're sure that you're always gathering new ideas for your home, whether its keeping beautiful ideas from favourites magazines or pinning images you love on to a moodboard.
But while redecorating the entire living room may be a bit ambitious for an average weekend (ok, perhaps a Bank Holiday), there are lots of smaller decorating projects that really can be completed in a weekend.
These small updates still make a great difference to the way you feel about your living space and — if you get crafty by sewing your own cushions, or try a little bit of easy DIY — it's also easy to achieve a great look, even if you're on a budget.
Why not paint some inexpensive wooden picture frames to display cherished family photographs or travel photos? This is a great way to create a colourful display on a neutral wall, or above a fireplace.
If you've been inspired by a designer piece that's just out of budget (that gorgeous cushion you've had you eye on, perhaps?) get creative and either sew your own soft furnishings in a similar style, or update existing accessories. A classic checked cushion can easily be given a contemporary touch with an eyecatching bright pink trimming.
Or, you might decide to brighten up an unloved corner (space under the stairs is top of our list) with a new table lamp with a colourful, handpainted lampshade.
Be inspired by the gorgeous ideas in our photo gallery and start planning your next weekend project…
Update inexpensive photo frames
Painted in a colour that matches or contrasts with a key piece, plain wooden frames take on a designer look.
How to: Paint your frames with two coats of high-gloss paint, and complete the look by creating new mounts in dramatic marbled paper.

Chosen by Housetohome
Photograph by James Merrell