Eco-friendly kitchens - 10 easy ways to be green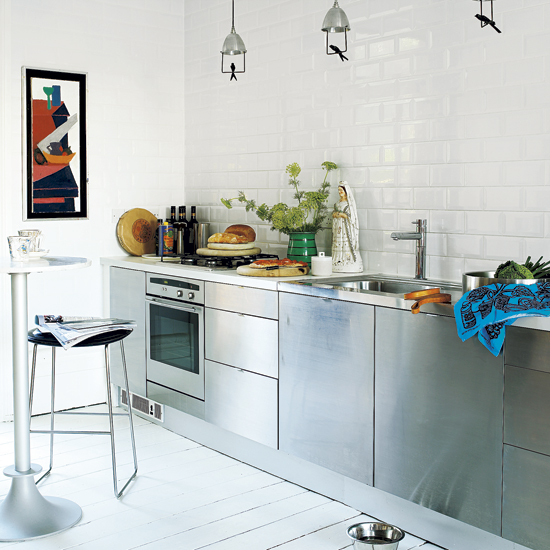 Recycled materials
Both glass and stainless steel can play a large part in making your kitchen greener as both are recyclable materials.
Stainless-steel sinks are generally made from up to 70% recycled material. This long-lasting material resists most everyday kitchen wear and tear - keep it looking good with regular buffing with an e-cloth.
Glass worktops are hardwearing, have anti-bacterial protection, they are also made to order from 95% recycled glass at GLASSeco. The Greenhouse Effect also stocks recycled glass and ceramic worktops.
Chosen by Housetohome
Photograph by Paul Massey
This image contains:

Stainless Steel Worktop
Stainless Steel Sink