Hotel style bedrooms - 10 of the best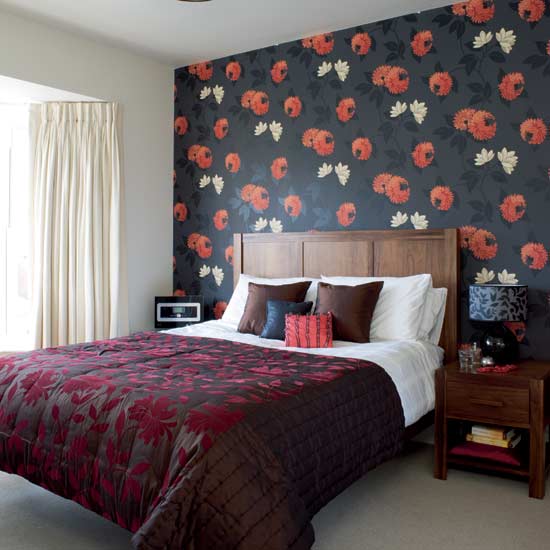 Light and dark bedroom
Create a balanced hotel-style bedroom.
For a harmonious, balanced bedroom that's easy to relax in, get the perfect mix of dark and light colours.
Keep carpets or flooring, curtains, three walls and ceiling pale and light to make the room feel spacious - but paper the fourth wall with a dark and dramatic patterned paper to inject some colour and warm the look up.
Dark wooden furniture adds to the cosy feel. Dress your bed with dark and light elements; crisp white bed linen and dark, patterned cushions and quilts will create a smart, balanced look.
For the final finshing touch, find a lampshade that's patterned with both dark and light colours - for example, a dark brown lampshade with a cream stripe, or vice versa.
Photograph: Nikki Crisp
Chosen by Ideal Home
This image contains:

Purple Fabric Soft furnishings
Red Floral Wallpaper
Brown Beech Bed

Tags:

bedroom
bed
wallpaper
feature wall
ideal home