Transform a teenage girl's bedroom in 5 steps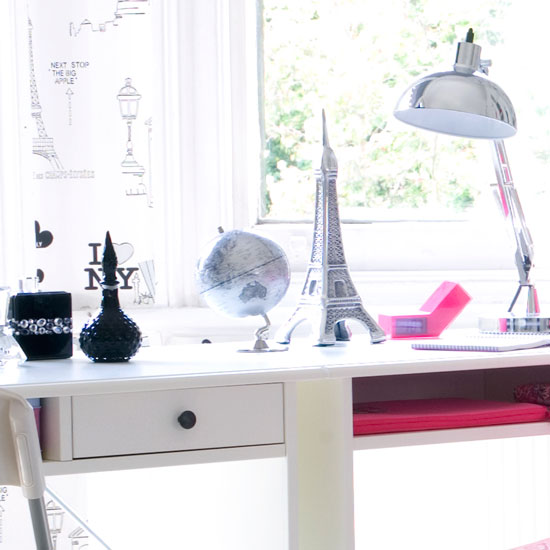 Go for budget accessories that you won't mind giving to charity shops when she wants a new theme for the room. Keep the look classy by sticking to a simple colour palette, such as greys and hot pink, so the room exudes city chic, not tourist tat.
Don't forget your teenage boy with our 5 ideas for a boy's bedroom, and our boy's bedroom video. Don't miss any of the latest news and features by following us on Twitter and Facebook.

Chosen by
Ideal Home Subscribe to our magazine
Photograph by Simon Whitmore