Guest bedroom decorating — 10 ideas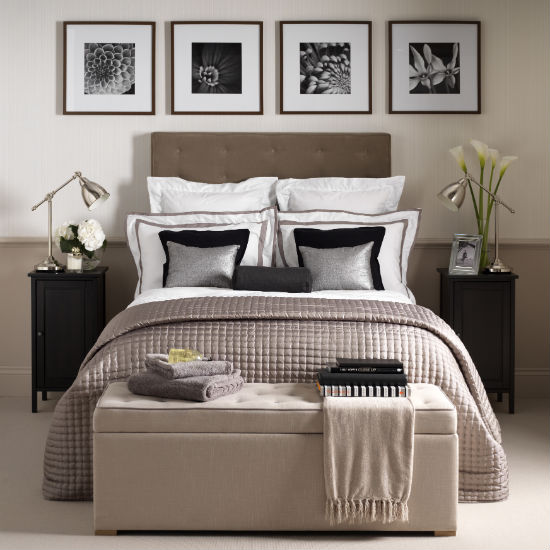 Hotel chic
Give your guests the ultimate sleepover with a smart hotel-style guest bedroom. Keep to a mainly neutral backdrop, with toning shades of taupe for the walls and carpet.
Position bedside tables either side of the bed and an ottoman for storage at the end. Then add lots of luxury touches, with a plush upholstered bed, crisp cotton bed linen and quilted satin throw.
For the ultimate hotel-style bed, arrange pillows vertically (not on their corners) in a neat formation with the largest pillows at the back and the smallest cushions at the front, creating a triangle from the headboard downwards.
Chosen by Ideal Home
Photograph by Tim Young
This image contains:
Tags:

upholstered bed
hotel-style bedroom