Bright vintage utility room
Picture 13 of 79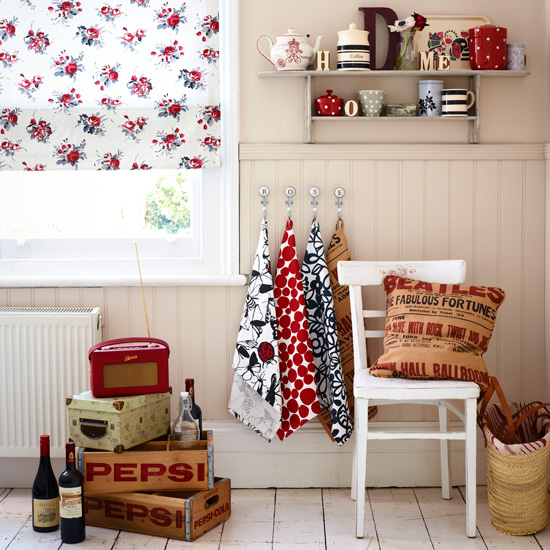 Bright vintage utility room
Retro and floral fabrics in red, black and white give this utility room personality. The vintage accessories, weathered chair and floorboards and wooden boxes bring a shabby chic element to the look.
Blind and tea towel fabric
Prestigious Textiles
Hooks
Bombay Duck
Cushion fabric
Andrew Martin
Boxes
Dunelm Mill
Browse our utility room decorating and shopping galleries for more inspiration.
Find ideas, news, competitions and all the latest on homes and interiors when you follow us on Facebook and Twitter.

Chosen by Country Homes & Interiors
Photograph by Dan Duchars
This image contains:

Red Floral Blinds
White Wood Flooring
White Wood Chair

Tags:

bombay duck
wooden boxes
prestigious textiles
tea towels
red tableware
red radio
dunelm mill
floral blind
wooden shelves
andrew martin